The West, established in Sept 28, 2010, is a coffee shop and full liquor bar that provides a comfortable spot to eat, work, converse or be entertained. Most evenings we provide entertainment from a wide source of local and celebrated talent til 2am.

In the spirit of Mae West, we strive to create a comfortable, sustainable space to support our community of talented and progressive artists, programmers, screenwriters, lawyers, writers, etc. by providing amazing snacks, drinks, free wifi, and events space.

Esther Bell is the onsite owner who has written and directed several independent feature films that were praised in the NY Times ,Variety and later distributed by Sundance & Showtime. Esther has also produced/directed for MTV, CBS, NBC, Current and IFC. Ms. Bell is such a fixture in Williamsburg that she is featured in the book about her neighborhood called 'The Last Bohemia' by Robert Anasi (a book mostly written in the West).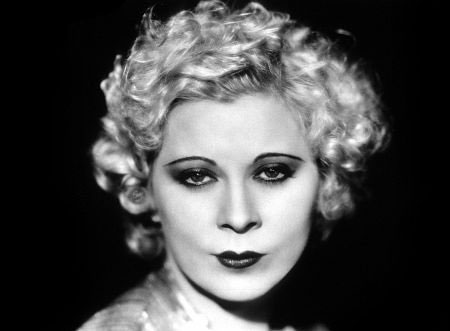 The West is named after Mae West, who was born in Brooklyn near our location. She is an iconic actress who wrote novels, scripts, and produced highly successful plays in NYC before she became a Hollywood sex symbol in her 40's – saving Paramount Pictures from bankruptcy.

After many years in vaudeville, she wrote and directed plays so 'immoral' that her productions were shut down by police and she was taken to jail. She was quick to use 'bad press' to her advantage, boosting record ticket sales to plays most people wouldn't admit to seeing. Extremely progressive for her time, Ms. West produced plays about social class, sex, African Americans, and homosexuality.