Requiem for a Cornerman: Reading and Book Signing with author Ray Jicha and Special Guest Readers
Requiem for a Cornerman is a gritty urban tale set in Cleveland during the Reagan era and details the death of a skid row residency hotel.
Author Ray Jicha will read from his novella Requiem for a Cornerman.  The reading marks the occasion of the book's limited edition re-release, to include a bonus short story  The Battle of Skinner Butte, The reading marks a kind of homecoming for Jicha who, now residing in Portland, Oregon called New York City home during the Dinkins era. To compliment Jicha's keenly observed tales from the underclass, writer Mark Gurarie (curator of the much loved Reading Series: Mental Marginalia, which also takes place at The West), together with Jicha and writer and critic Douglas Turner have gathered several talented writers from the New York City area, to round out a literary evening to remember: Gloria Beth Amodeo, Mark Gurarie, Ron Kolm, Bradley Spinelli, and Hubert Vigilla.
'In the grimy hot summer of 1985 the residents of a Cleveland hotel cling to a vanishing way of life. One of them, Big Ray Laszlo, welcomes a visit from his son, Little Ray, who drops in before embarking on an eagerly anticipated cross-country hitchhiking odyssey.  While he's there the outside world intrudes, threatening Little Ray's plans and Big Ray's future. With pathos and humor the author paints a portrait of this forgotten corner of America's past.'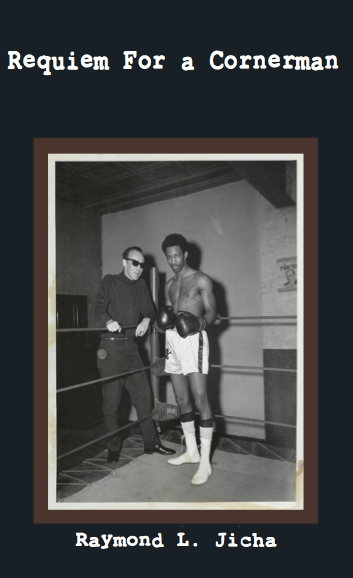 Raymond L. Jicha was born in Cleveland, Ohio and grew up in South Carolina. A frequent traveler, occasional scholar, and microcosmic rock star, Ray enjoyed a lengthy sojourn in Dinkins era New York. Brooklyn then was only a rumor. He now lives in Portland, Oregon. His work has appeared in the Free Times (Columbia, SC) and Sensitive Skin magazine.
Special Guest Readers:
Gloria Beth Amodeo's short fiction, reviews and interviews have appeared in Helping Orphans Worldwide (H.O.W.) Journal, Carrier Pigeon, The Literary Review, Publishers Weekly and NY _______. She is the first place winner of the 2011 H.O.W. Journal fiction contest (judged by Mary Gaitskill) and a graduate of The New School's MFA Creative Writing Program.
Mark Gurarie hails from Cleveland, OH, but is a long time resident of Brooklyn, NY.  A graduate of the New School's MFA program, his poems, fiction and criticism have appeared or are forthcoming in The Brooklyn Review, Paper Darts, The Faster Times, The Rumpus, Everyday Genius, Publishers Weekly, Coldfront, Bort! Quarterly and elsewhere. In October of 2012, the New School published Pop :: Song, the 2011 winner of its Poetry Chapbook Competition. He co-curates the Mental Marginalia Poetry Reading Series, blogs about unimportant things at bubblegumandpoppers.wordpress.com, and lends bass guitar and ugly vocals to Americana-punk band, Galapagos Now!
Ron Kolm is one of the founding members of the Unbearables literary collective, and an editor of several of their anthologies: Crimes of the Beats, The Worst Book I Ever Read and The Unbearables Big Book of Sex! Ron is a contributing editor of Sensitive Skin magazine and the editor of the Evergreen Review. He is the author of The Plastic Factory and the co-author, with Jim Feast, of the novel, Neo Phobe. A collection of his poems, Divine Comedy, has just been published by Fly By Night Press. He's had work published in Live Mag!, Gathering of the Tribes, the Poetry Super Highway, Urban Graffiti, Mungbeing and the Outlaw Bible of American Poetry. Kolm's papers were purchased by the New York University library, where they've been catalogued in the Fales Collection as part of the Downtown Writers Group.
Bradley Spinelli is the author of the novel Killing Williamsburg. His play Elusive was presented by the National New Playwrights Network, Denver, and by 13th Street Repertory, NYC; Pretty Mouth was produced at the Duplex, NYC. He was a semifinalist for the Pirate's Alley Faulkner Competition. His short fiction appeared in The Sparkle Street Social and Athletic Club and Le Chat Noir. Excerpts of Killing Williamsburg appeared in Sensitive Skin, won the 2013 Naked Girls Reading Literary honors, and are forthcoming in the Ampersand Review. Spinelli contributes to Frontier Psychiatrist and New York Magazine's Bedford + Bowery.  @13_Spinelli
Hubert Vigilla is writer living in Brooklyn, which makes him completely indistinguishable from four-fifths of people living in Brooklyn. He received his MFA from The New School and his first published short story is forthcoming from The Normal School. His writing on film has appeared on Flixist, Pop Matters, and Unseen Films. He's currently working on a novel, a story collection, and two book-length essays on the work of Alejandro Jodorowsky and the movie This Is Spinal Tap.